DROID RAZR MAXX HD by Motorola for Verizon
The DROID RAZR MAXX HD by Motorola for Verizon Wireless not only shreds through the Web at blazing 4G LTE speeds, it does it in style with a 4.7-inch Super AMOLED Advanced 720p display and measuring 9.3 mm thin. DROID RAZR MAXX HD is also packed with brains and security with access to apps like MotoCast and features like remote wipe, pin lock and government-grade encryption for email, calendar and contacts. DROID RAZR MAXX HD lets you take advantage of the Super AMOLED Advanced display and 4G LTE speeds to stream videos with NFL Mobile, only from Verizon. Gear up, shielded with a KEVLAR strong backplate. Suppress an onslaught of scratches and scrapes, reinforced by Corning Gorilla Glass. Almost nothing brings this mobile juggernaut down. Slice through multiple tasks simultaneously with a Dual-Core 1.5 GHz processor. Thwart lag with 1 GB of rapid-fire LP DDR2 RAM. Amass an arsenal of photos, games, music, and movies. Become an app-wielding, web-conquering, content-crushing machine.
DROID RAZR MAXX HD by Motorola Highlights & Specs
Highlights
4.7" 720p HD Display with Corning's Gorilla Glass
Made with Laser-cut KEVLAR, Corning Gorilla Glass Defends The Screen From Scrapes and Scratches
A Splashguard Coating Shields The Phone Against Water Attacks- Even The Electrical Boards Inside
The Fierce Power Of Verizon's 4G LTE Network With A Speedy Dual-core 1.5GHz Processor
MotoCast Lets You Stream Music, Pics, Video, and Documents From Your PC Virtually Anytime, Anywhere
Super AMOLED Advanced Display Dishes Out Hyper-vibrant Colors and Smooth Action
Share Your 4G LTE Internet Connection With Up To 8 WiFi-enabled Devices
DROID RAZR Meets Specifications For Government Grade Encryption Of Email, Calendar, and Contacts
Connect Face-to-face Using The Front-facing HD Webcam For Video Chat Over 3G, 4G LTE, Or WiFi
Watch Movies and TV Shows On Netflix Without Buffering With Verizon's 4G LTE Network
WHAT'S IN THE BOX
Charger-Yes
Reference Guide-Quick Start Guide, Product Safety & Warranty Brochure
SIM-Yes
SIM Card-Yes
USB Cable-Yes
QUICK LOOK FEATURES & SPECIFICATIONS
Camera Megapixels-8 MP
Camera (Front)-Yes
Touch Screen-Yes
Internationally Compatible-No
GPS Capable-Yes
Use This Phone As A Modem-Yes
Email-Yes
Mobile Web Browsing-Yes
WiFi-Yes
4G-Yes
3G-Yes
Display-4.7" 1280x720 16M Super AMOLED HD display
Operating System-Google's Android OS 4.0 "Ice Cream Sandwich"
Keyboard-Virtual QWERTY
Built-In Memory-16 GB (10GB User Accessible)
Dimensions-5.19" x 2.67" x 0.36"
Weight-5.54 ounces
Battery Type-Li-Ion
Standby Time-Up to 15.5 Days
Talk Time-Up to 32 hours
Data Plan-Required
MESSAGING FEATURES
Multimedia Messaging-Send and Receive Picture and Video Messages
Instant Messaging-Chat On-the-go With Instant Messenger Services Like Google Talk
Text Messaging (SMS)-Send and Receive Text Messages
HTML Web Browsing-Webkit 5 HTML Browser With Support For Adobe Flash
ENTERTAINMENT
MP3 Player-Music App Offers Podcast, Internet Radio, LastFM Integration
MP3 Ringtones-Yes
Games-Yes
Streaming Multimedia Support-MotoCast App For Remotely Streaming Or Downloading Files From Your PC To Your DROID RAZR
Ringer Profiles-Yes
Picture Caller ID-Yes
Polyphonic Ringtones-Yes
Custom Ringtones-Yes
Customizable Graphics-Yes
Facebook-Yes
FM Radio-Yes
App Store-Download Apps, Widgets, Ringtones, and More From The Android Market
Twitter-Yes
Photo Apps-Gallery App With Access To MotoCast Videos and Images and Photos and Comments From Social Networks
DIGITAL CAMERA
Camera-8.0MP Camera With Launch From Lock Screen, Front-facing HD Webcam and 720p HD Video Capture
Front-facing Camera-1.3MP Front-facing Webcam
High-End Camera-Advanced 8.0MP Camera With Front-facing HD Webcam and 720p HD Video Capture
Video Capture / Camcorder-8.0MP Primary Camera Captures Video In 1080p HD, 1.3MP Front-facing Camera Captures Video In 720p HD
ADVANCED FEATURES
Visual Voicemail-Listen To Your Voicemail Messages In Any Order and Easily Manage Your Inbox Without Calling In
Upgradeable-Upgradeable To Android OS "Jelly Bean"
Voice-driven Menus-Yes
PC Synchronization-Yes
Bluetooth Stereo Headset (A2DP)-Yes
Bluetooth Wireless Technology-Yes
Android-Google's Android OS 4.0 "Ice Cream Sandwich"
CORE FEATURES
Alarm-Yes
Calculator-Yes
Calendar-Yes
PDA Device-Yes
Speakerphone-Yes
Languages Supported-English, Spanish
Vibrate-Yes
Voice Memo-Yes
Voice-activated Dialing-Yes
Color-Black
Style-Candy Bar
TECHNICAL SPECIFICATIONS
Standard 3.5mm Stereo Headset Jack-Yes
Phonebook Capacity-Limited Only By Available Memory
Processor Speed-Dual-core 1.5GHz Processor
Hearing Aid Compatible-M4/T4
Multiple Numbers Per Name-Yes
Micro-USB Port-Yes
Mobile Hotspot-Mobile Hotspot With Support For Up To 8 WiFi-enabled Devices on 4G and 5 Devices On 3G
Expandable Memory Capacity-Supports Up To 32GB
3G Data Speeds-Yes, Where Available
TTY Compatible-Yes
Compatible Carrier-Verizon Wireless
Webcam-1.3MP Front-facing HD Webcam
Micro HDMI-1080p HDMI Mirror Mode Output To Your HDTV Or Monitor
Network Compatibility-GPRS
COMPATIBLE RATE PLANS
Early Termination Fee-Yes
Monthly Line Access for Smartphones-Yes
Verizon Wireless Share Everything Plans-Yes
Device Supports Voice Plans-Yes
Available For Purchase Without Service Plan-Yes
Device Supports Verizon PDA Plans-Yes
Device Supports Add-on Line Upgrade Plans-Yes
Device Supports Add-on Line Plans-Yes
Device Supports Keep My Existing Plan-Yes
Device Supports Verizon Account Level Plans-Yes
Verizon Wireless Share Everything Plans (Basic+)-Yes
Device Supports Verizon Account Level Talk & Text-Yes
COMPATIBLE FEATURES
Verizon Wireless Rhapsody Options-Yes
Verizon Wireless TXT+PIX+FLIX Plan Options-Yes
Verizon Wireless V CAST Videos On Demand Options-Yes
Verizon Wireless Visual Voicemail Compatible-Yes
Verizon Wireless Voice Plan Options-Yes
Verizon Wireless Smartphone + Hotspot Options-Yes
Verizon Wireless Smartphone Data Options-Yes
REQUIRED PHONE FEATURES
Required Phone Feature-Yes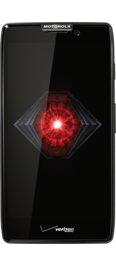 Free Upgrade
Contract extension (also known as upgrade) is the best way to get a great deal on a new phone without switching carriers. Learn more >
Number Portability
Switch carriers & keep your number. Port your existing number to a new cell phone online in minutes. Learn more >