FREE Kyocera DuraXT for Sprint
The Kyocera DuraXT for Sprint is a rugged flip phone with popular Sprint Direct Connect, push-to-talk technology. Wrapped in a non-slip, Dura-Grip surface, the DuraXT meets Military Standard 810G for dust, shock, vibration, temperature extremes, blowing rain, low pressure, solar radiation, salt fog, humidity, and water immersion (up to 30 minutes in one meter of water). The DuraXT also features a 3.2 megapixel camera/camcorder, a microSD memory card slot, speakerphone and more.
Kyocera DuraXT Highlights & Specs
Highlights
An Affordable Flip Phone With Rugged Features and Sprint Direct Connect
Military Spec Certified For Vibration, Dust, Shock, Immersion, and More
Encased In Rubber, Non-slip Dura-Grip Material For Sure Hold and Extra Durability
3.2MP Camera/Camcorder With Flash To Capture Pictures and Video Anywhere
Stay Safe With Speakerphone and Hands-free Stereo Bluetooth Capability
Turn-by-turn, Voice-guided Directions and Maps With Built-in GPS and Sprint Navigation
The Flexibility To Connect Your Way: Voice Call, Email, IM, Text, Picture Message, Or Video Message
Call Alert with Text- Send An Audio Alert With An Optional Text Message To Other Subscribers
Group Connect- Communicate With Up To 20 Sprint Direct Connect Subscribers At Once- Nationwide
No Data Plan Required
WHAT'S IN THE BOX
Battery-Yes
Charger-Yes
microSD Card-microSD Card and Card Adapter
Reference Guide-Get Started Guide (English, Spanish), Terms and Conditions Of Service
QUICK LOOK FEATURES & SPECIFICATIONS
Camera Megapixels-3.2 MP
Camera (Front)-YES
Touch Screen-No
Internationally Compatible-No
GPS Capable-Yes
Use This Phone As A Modem-No
Email-Yes
Mobile Web Browsing-Yes
WiFi-No
4G-No
3G-No
Display-2.0", 240 x 320 Pixels, QVGA TFT
Operating System-Proprietary
Keyboard-Dial Pad
Built-In Memory-N/A
Dimensions-4.0" x 2.0" x 0.9"
Weight-5.1 Ounces
Battery Type-Li-Ion
Standby Time-N/A
Talk Time-Up To 8.1 Hours
Data Plan-Optional
MESSAGING FEATURES
Text Messaging (SMS)-Send and Receive Text Messages With Threaded, Chat-style View
Multimedia Messaging-Send and Receive Picture and Video Messages
Instant Messaging-Send and Receive Instant Messages Using Your Favorite IM Services
CMAS-Receive Commercial Mobile Alert System Texts - Public Safety, AMBER & Presidential Alerts
ENTERTAINMENT
Custom Ringtones-Yes
MP3 Player-Listen To Your Favorite Songs On-the-go (MP3, AAC, AAC+, WMA)
Polyphonic Ringtones-Yes
Picture Caller ID-Yes
Ringer Profiles-Yes
MP3 Ringtones-Yes
Games-Yes
Customizable Graphics-Yes
Twitter-Via Text Messaging
DIGITAL CAMERA
Camera-3.2MP Camera/Camcorder with Flash
Dedicated Camera Key-Yes
Video Capture / Camcorder-3.2MP Camera Captures Video
ADVANCED FEATURES
Bluetooth Wireless Technology-Stereo Bluetooth Capable For Hands-free Listening
Military Grade/ Rugged-Meets MILSPEC 810G Standards For Dust, Vibration, Extreme Temperatures, Rain, Humidity, and More
Bluetooth Stereo Headset (A2DP)-Connect Wirelessly To Other Bluetooth-enabled Devices Including Car Kits, Headsets and More
Voice-driven Menus-Yes
Weatherproof-Rugged and Certified To Withstand Driving Rain, Extreme Temperatures, Dust and More
Upgradeable-Yes, Over-the-air Firmware Updates
CORE FEATURES
Alarm-Yes
Calendar-Yes
Calculator-Yes
Color-Black
Style-Flip Phone
External Display-1.3", 96 x 64 Pixels, Monochrome Display
Speakerphone-Robust, Port-fronted Speakerphone
Vibrate-Yes
To-Do List-Yes
Voice Memo-Yes
Voice-activated Dialing-Advance Voice Recognition For Dail-by-voice
TECHNICAL SPECIFICATIONS
Processor Type-Qualcomm 6085 192MHz Single Core ARMv6 65nm
Standard 2.5mm Headset Jack-Yes
3G Data Speeds-Yes, Where Available
Expandable Memory Capacity-Supports microSD Memory Cards Up To 32 GB (1 GB Card Included)
Micro-USB Port-Yes
TTY Compatible-Yes
Phonebook Capacity-600 entries
Network Compatibility-EVDO/ CDMA
Compatible Carrier-Sprint
Data Download Speed-3G
Multiple Numbers Per Name-Yes
Hearing Aid Compatible-T4/ M4
COMPATIBLE RATE PLANS
Device Supports Keep My Existing Plan-Yes
Device Supports Voice Plans-Yes
Device Supports Add-on Line Upgrade Plans-Yes
Device Supports Sprint Everything Plans-Yes
Device Supports Sprint Talk Plans-Yes
Device Supports Sprint Talk/Message Plans-Yes
Device Supports Add-on Line Plans-Yes
Available For Purchase Without Service Plan-Yes
COMPATIBLE FEATURES
Sprint Data Pack Plan Options-Yes
Sprint GPS Plan Options-Yes
Sprint Messaging Plan Options-Yes
Sprint Mobile Locator Plan Options-Yes
Sprint Voice Plan Options-Yes
Data Optional-Yes
Sprint Direct Connect Plan Options-Yes
Sprint Data Pro Pack Plan Options-Yes
Reviews
Video
Below you will find multimedia videos intended to explain the many different features and options of the phone you have selected. Click the play button beside the listed feature to learn more.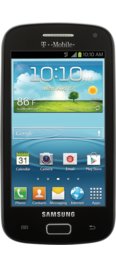 Free Upgrade
Contract extension (also known as upgrade) is the best way to get a great deal on a new phone without switching carriers. Learn more >
Number Portability
Switch carriers & keep your number. Port your existing number to a new cell phone online in minutes. Learn more >